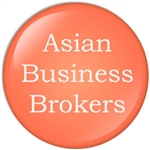 Asian Business Brokers
232/11 Soi Punnawithi 8, Sukhumvit 101,  Bang Chak,  Pra Khanong,  Bangkok,  10260
'Asian Business Brokers' (ABB) is a network of brokers who specialize in the sale of businesses, business investments and land for commercial use in Asia.


Our primary role is to unite business owners wishing to sell their businesses with people or entities who want to buy businesses or business investments. And, when the right terms are agreed, we facilitate the business transfer. This is done within a quality management framework ensuring consistency, accuracy and efficiency with continuous improvement.


Asian Business Brokers was established in 2014, although the principals and partners of ABB have been involved in business brokering and real estate for many years. The first country to join the network was Thailand, which commenced in February 2015 and is very well-known in the Thai market and is active throughout Bangkok and in regional cities from Chiang Mai in the North to Phuket in the South.


There are many reasons why people choose the Asian Business Brokers network to sell and buy businesses. Our database is comprehensive and centralized. Our website is informative and optimized, and reaches thousands of people daily. Our listings are diverse, and we target our marketing and advertising to the relevant business sectors to achieve very good exposure. Probably more important though, we just offer a really good service and our buyers and sellers seem to appreciate that.
Geographical area covered: 

Asia - Cambodia, China, India, Indonesia, Thailand, Singapore, Hong Kong, Malaysia, Myanmar, Laos, Philippines, Vietnam
Sectors of specialization: 

All commercial real estate - businesses, business premises, land for commercial use, investments, joint ventures, partnerships - lease, freehold, sale and rent
Advertise your professional services on BusinessesForSale.com
Promote your professional service to more than 1million potential business buyers and sellers for as little as $300 USD per year.
Signup today →